Trend Scout: Black kitchens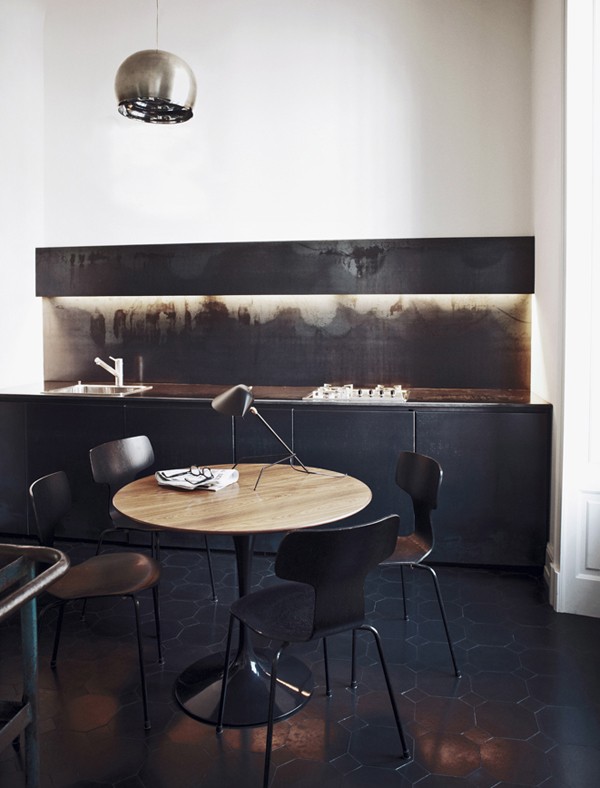 Black kitchens. Would you go there? It's easy to be safe and stick with white cabinetry and panelling, but there is something supremely alluring – and dare we say sexy and sophisticated – about using black as an accent colour in your kitchen.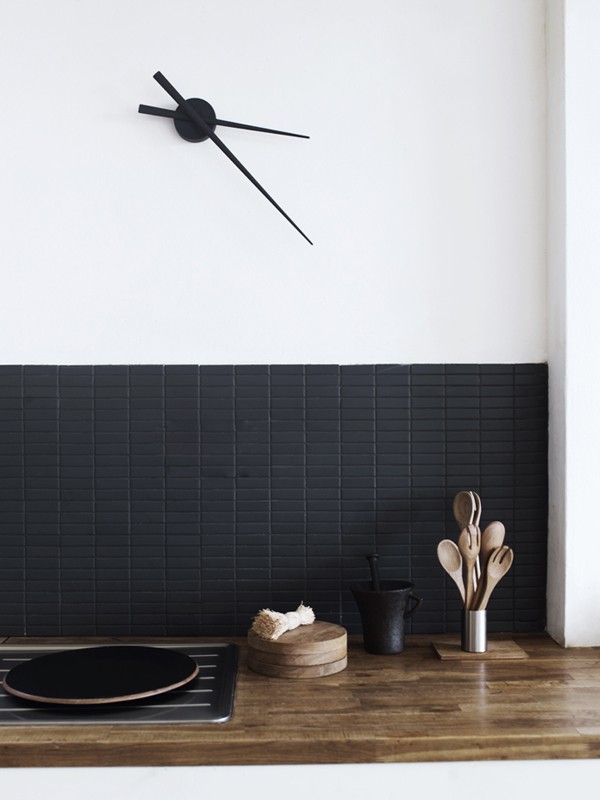 There are a number of ways you can work black into your kitchen with stunning results. Matte black tiles make sophisticated and sleek splashbacks when paired with timber or glossy black benchtops.
We've noticed a bit of a trend emerging with matte black panelling paired with timber benchtops. Add white subway tiles, a black Smeg fridge, black dining table chairs, and loads of timber surfaces, and you've got a fresh spin on Scandinavian style, as demonstrated in Swedish cafe Sågverket – möten rum & kök, below.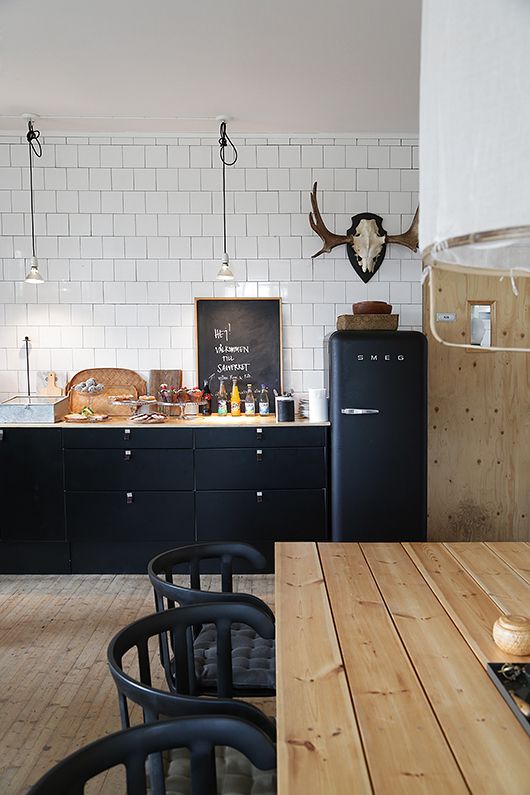 Black and white is always a strong style statement, and there are a number of clever ways you can use a monochrome colour scheme for a pared-back, streamlined look in your kitchen. The key to pulling off this look is to use a variety of finishes – matte, gloss, satin, textured – for an interesting layered effect. Contrast matte black with glossy white tiles or benchtops, or add marble for a luxe look.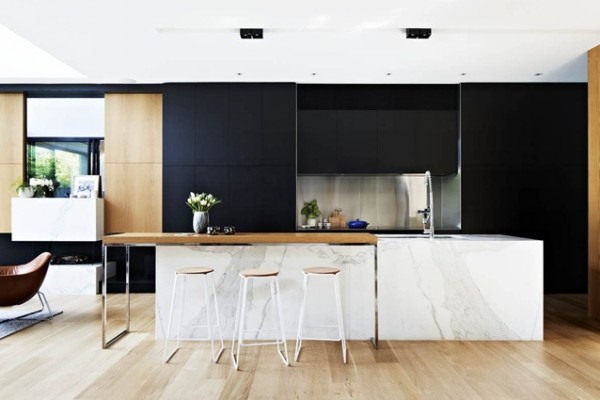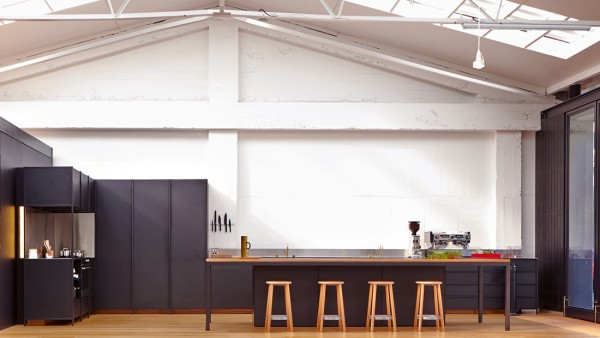 For instant drama, pair matte black wooden cabinet panelling and splashbacks with a glossy benchtop and blonde timber cabinets. Note the stripe of black panelling contrasting with a white floor in the family house below.
Alternately, turn up the dial on contrast and paint an exposed brick wall white and work it back with a black gloss benchtop, black tapware, black cabinets and black pendant lights (at bottom).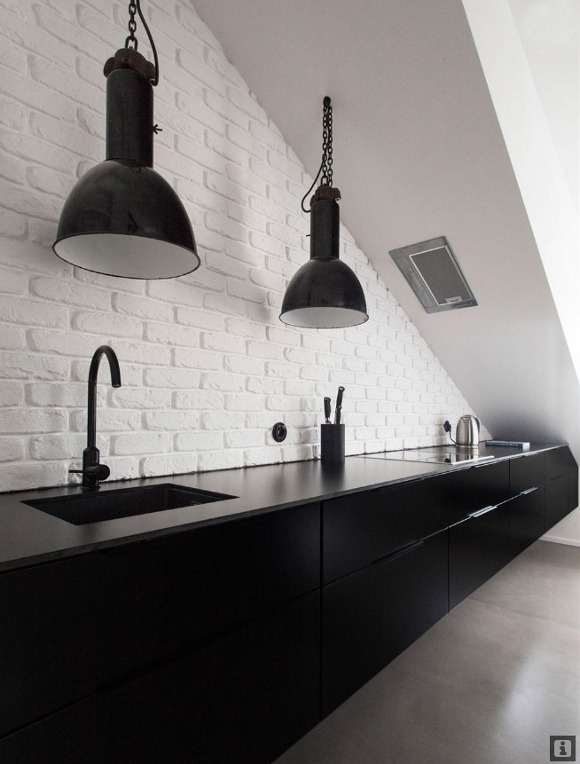 Tell us: would you go black in your kitchen?
By Lisa Tilse and Rebecca Lowrey Boyd. All photography and styling by Lisa Tilse for We Are Scout.
This post was originally published on We Are Scout.