Hand-crafted timber furniture by The Wood Room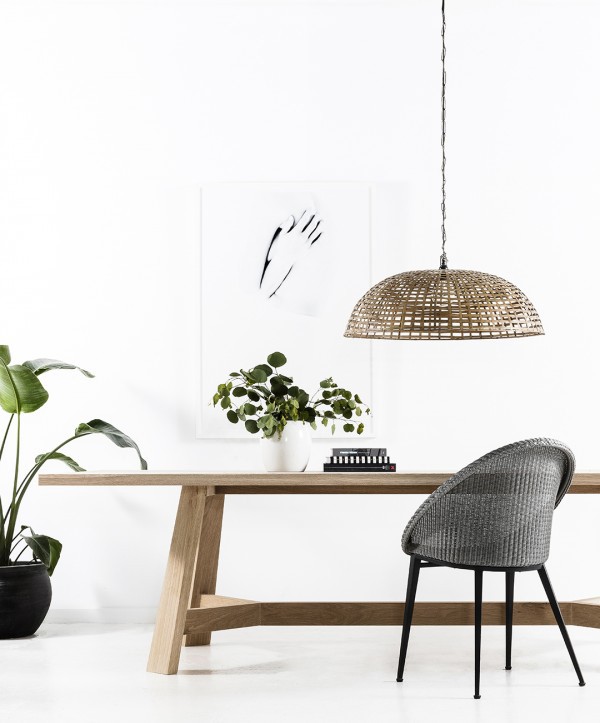 Here at Scout we often get asked about how to create a warm, Scandinavian look in your home without appearing too cliched or obvious.
One mistake we've seen time and again is a room filled with all-replica furniture, with no sense of personality or layers of style. A good rule of thumb is to always choose at least one hero piece of timber furniture for each room – the best you can afford. An original Scandi design might sound the easiest solution, but those pieces can be expensive and beyond most people's budgets.
A good solution is to go for a beautiful, custom handmade piece of furniture by local craftspeople, and that's where The Wood Room comes in. Established on Sydney's northern beaches by owners Simon and Kate in 2012, The Wood Room creates beautifully-made minimalist furniture with clean lines that's also competitively priced.
Their signature style is an 'untreated' finish that enhances the natural state of the timber they use. And it's that perfectly imperfect finish of the unique wood grain that brings a sense of Scandinavian-style warmth (otherwise known as 'hygge') to any room in your home.
The Wood Room's finish is created by hand-buffing and applying high quality oils, lacquers and wood washes to achieve that 'untreated' look.
Prices start at $1,900 for the small Orbit coffee table, and go to $5150 for the large Tripod coffee table.
For more information, head to The Wood Room, and contact them to visit their Brookvale showroom. Follow The Wood Room on Facebook and Instagram.
Save
Save
Save
Save
Save
Save
Save
Save